Looking for Work?
You found it. ToolBelt can help you find projects in your trades, and gives you the ability to apply quickly and contact the hiring manager yourself.
Unlimited Postings
Find labor for all your projects
Connect With Labor
Build your labor network
Review Applications
Respond to applications in app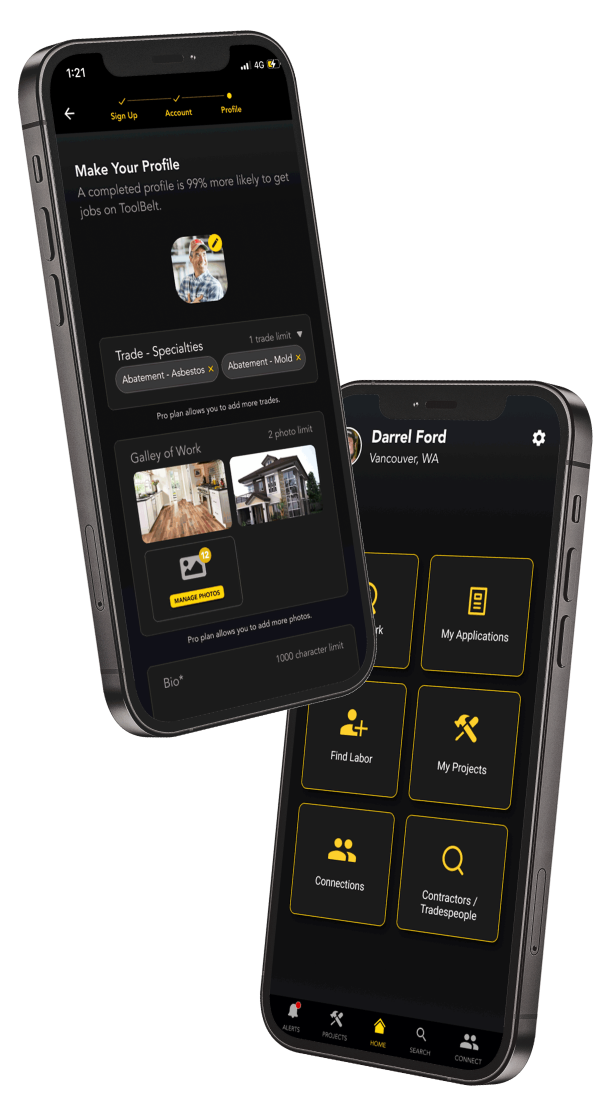 Find Work With ToolBelt
Use the ToolBelt app to apply for free to an unlimited number of projects. Once you've applied, you can call and text the hiring contractor immediately. No more Craigslist, no more waiting for someone to call you. Take control of your career and connect with ToolBelt!